Summer Coaching Camp & National Team Selection
The Bhutan Archery Federation would like to invite interested youth, between ages of 12 and 21 years to the Summer International Style Archery Coaching Camp to be held starting 11th till 15th July 2016.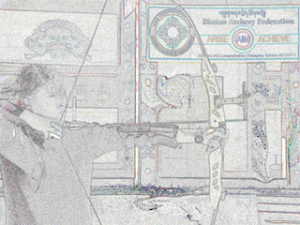 Those interested are requested to register with registration forms that is in "Forms, Logo & Media" page latest by 9 AM 11th July 2016 at BAF Langjophaka Centre (between Woodcraft Centre and India House). For the coaching camp all are requested to come in sports wears. Please contact 02-335779 for further details.
The Coaching camp will include two sessions – 1. Morning Session (Intermediary) for invited short listed candidates from earlier coaching camps and 2. the Afternoon Session (Basic) for all those interested.
Besides being a program to engage the youth and to create general awareness on Olympic style of archery, the camp is also a platform for talent identification. On display of exceptional talents, some of the candidates or none will be invited for further selection training with aim to include them as the members of national archery team.