Bhutan Compound Archery Team Selection
A Chance for you to prove to the World how good the Bhutanese are in Archery!
In order to select the National Compound Bow Archery Team, the Bhutan Archery Federation is inviting interested compound bow archers to International Style Compound Bow Archery Coaching Camp and Competition to be held in Paro Woochu School Football ground (opposite Airport).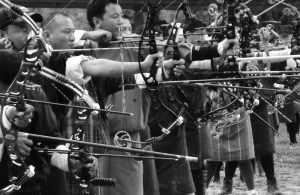 The coaching would be conducted from 30th July to 5th Aug and would be concluded by International Style Archery Competition on Sat 6th Aug 2016. (The last date of registration is 30th Jul, 9 AM).
The top eight archers from this competition would be shortlisted to undergo two week training, after which top three would be selected to represent Bhutan in upcoming International Competition in Colombo, Sri Lanka.
The coaching camp will include instructions on International Style of Competition, Equipment (triggers/ scopes/ sights) and techniques (basic form).
For registration, please use form on the page "Forms, Logo & Media" (http://www.baf.org.bt/wp-content/uploads/2014/12/BAF-Registration-Form-Compound.pdf) and contact 02-335779 at BAF Langjophaka or 77777022 SD or 17170285 Khendrup at Paro. You can also collect form from Paro Tshongdue Bacho (Ugyen 17610669).
Register now! Don't miss the chance to represent our beloved 'Palden Drukpa' to the world!