Affiliations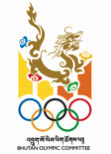 Bhutan Olympic Committee: Nationally, the Bhutan Archery Federation is affiliated with the National Olympic Committee for Bhutan, the Bhutan Olympic Committee. Besides the archery federation, the Bhutan Olympic Committee regulates 14 other sports federation within Bhutan and is the main channel for funding these federations. The Bhutan Olympic Committee was founded in 1983 and remains till today to be the apex of sporting organization within Bhutan, since there is no dedicated ministry for sports within Bhutan.
His Royal Highness the Prince Jigyel Ugyen Wangchuck as the President leads the Bhutan Olympic Committee. His Royal Highness is also the His Majesty's Representative to the Bhutan Olympic Committee and so therefore to the sporting community in Bhutan.
The Bhutan Olympic Committee is run by Secretary General Mr. Sonam Karma Tshering, who has been force in change perception of and within the Bhutan Olympic Committee: http://bhutanolympiccommittee.org
World Archery Federation: The international federation for Bhutan Archery Federation is called World Archery Federation

or popularly just called World Archery. It was formerly called FITA – Fédération Internationale de Tir à l'Arc or Federation of International Target Archers.
The World Archery is based in Switzerland and is made of member associations (including national, continental organizations) from around the world. It organizes World Cup and World Championships in all disciplines of archery including different kinds of bows and outdoor and indoor categories, besides similar regional competitions.
The World Archery is headed by elected President, currently Prof. Dr. Ugur Erdener and run by full time Secretary General Mr. Tom Dielen: http://www.worldarchery.org

Asian Archery Federation (World Archery Asia): Since 1983, Bhutan Archery Federation has been member of Asian Archery Federation, which in itself is also associated with World Archery Federation. Like World Archery, it looks to regulate and develop archery with its members but as an organization limited to Asia: http://www.asianarchery.com
Sout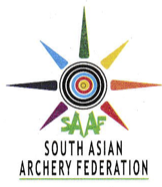 h Asian Archery Federation: The Bhutan Archery Federation has re-committed to the ideals of newly revived SAAF (South Asian Archery Federation) under the new leadership of Mr. Anil Kamineni as its President and Secretary General Kazi R.U.A. Chapol. Mr. Kamineni is the Secretary General of Archery Association of India and Mr. Chapol of Bangladesh Archery Federation. The present Secretary General of Bhutan Archery Federation is the 3rd Vice President for the SAAF. The SAAF constitutes members from Bangladesh, Bhutan, India, Nepal, Pakistan and Sri Lanka (with pending application of Afghanistan). All the member federation has committed to making the region the powerhouse in sport of archery.

Archery Association of India: The Archery Association of India, in conjunction with TATA has hosted Bhutanese officials and team in Jamshedpur in India in the mid 2000s. The AAI also hosted the new Bhutanese team to their 2014 1st National Ranking Round to provide exposure to the new archers of Bhutan:
The Bhutan Archery Federation is planning for bilateral exchanges with the Indian counterparts for exposure to both the sides: www.indianarchery.info

WA Bangkok Center and National Archery Association of Thailand: The Vice President of World Archery and President of National Archery Association of Thailand has always extended their fullest support to the Bhutanese team, whenever it participated in the regional competitions in Bangkok
Others: http://www.mfa.gov.bt/foreign-policy/multilateral-relations