Disciplines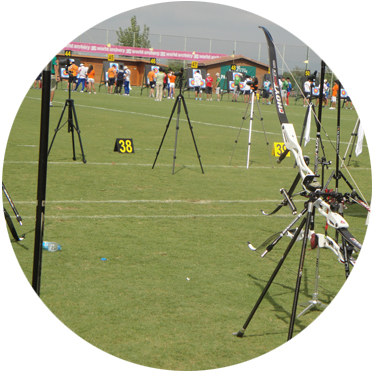 The Recurve bow is only kind of bow that is allowed in Olympics as of now (if we don't include some compound for few of the Paralympic events). As such, Bhutan Archery Federation concentrates its efforts on developing archery on recurve bow, whether it is archery at elite level or in it's grassroots efforts.
The Bhutan Archery Federation has sent participants for Individual Women and Men Recurve Categories, Women and Men Recurve Team Categories and wherever possible mixed team events in Olympics, Continental Games and Regional Games besides those World Cups and Championships that are organized by it's International Federation the World Archery.
Given that the compound bow archery is now been included in the Asian Games with high probability that it could be included in the coming Rio Olympics, the Bhutan Archery Federation has started to develop elite compound bow archery team and program. And the new program has yielded silver team medal and individual bronze in 12th South Asian Games 2016.
Equipment: The recurve bow has tips that curves away from the holder of the bow and has strings that touches part of limbs when it is strung. Originally it was one-piece bows but now Olympics accepted bows have risers and limbs separate with other accessories such as arrow rest, bow sights, clicker, kisser, cushion plunger, stabilizers, etc.